By Keisha Bell – (Source: www.theweeklychallenger.com) – Have you ever felt alone in this world like you had no one? Have you ever faced a system with rules that did more harm than good?
Meet Regina Louise, the resilient daughter of the 1970's singer/songwriter Tom Brock who left her to the foster care system to pursue his musical career and a mother who left her as a toddler. She is an author, motivational speaker, child advocate and entrepreneur. She was initially given the last name "Ollison," but since that name has no relevant connection to her, she decided not to use it on her book covers.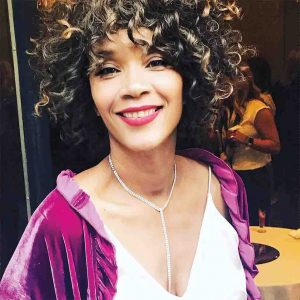 Born in 1962, by age 13 Regina Louise was in California's foster care system. She lived in more than 30 foster homes and psychiatric facilities before aging out of its system. Abused, abandoned and displaying destructive behavior, she simply longed to be loved. She found that love in Jeannie Kerr, a young counselor who at that time worked in one of the shelters where she was placed.
Others looked at her and saw failure, but Kerr saw potential. Their bond reflected that of a parent-child relationship. Kerr was willing to put her money where her heart was and adopt her, but there was one problem: she's black, and Kerr is white.
At that time, the California court said, "no," and the two were separated. Barriers were placed to bar the two from contacting each other, and Regina Louise remained in foster care until 18.
Through it all, she remembered the encouragement Kerr poured into her. She put her attention and efforts into her schooling and earned a scholarship to San Francisco State University. Feeling alone in the world, Regina Louise had nowhere to go between college breaks nor did she have anyone to list if something happened to her. Unbeknownst to her, many miles away she also had Kerr who despite the court's ruling thought of her as her own child.
Courageously, Regina Louise decided to tell her story. She landed a two-book contract from Warner Books to write a memoir of life in the foster system. When her first book was released, one of Kerr's former co-workers located her in Alabama and informed her about Regina Louise's book. Kerr, who was then Kerr-Taylor, emailed Regina Louise through her website and very soon after that, the two were reunited.
Proving that foster children need adults to love and help guide them well into adulthood, on Nov. 20, 2003, Regina Louise was finally adopted by Kerr-Taylor in the same courthouse that denied her initial request. What a wait!
Kerr-Taylor was the only person who ever called her "pumpkin" and "sweetheart." She was the only one who told her that she was smart and capable of anything. She made her believe in herself.
Hence, when she received Kerr-Taylor's initial email of which the subject line read: "I am so proud of you, sweetheart." You could only imagine the flood of emotions she experienced. Next came the emotional phone call, followed by the in-person meeting. Although the world did not agree, they knew that they were each other's family.
Regina Louise Kerr-Taylor – she's somebody's child.
Keisha Bell is an attorney, author, and public servant. www.emergingfree.com