After graduating from FIU with a bachelor's degree in broadcast journalism, Hair went on to become an executive producer, news director, general manager and senior vice president of various, top-rated news organizations around the country, including WPLG, WSVN, CBS and NBC.
Now with more than 30 years of experience in broadcast journalism and business management under his belt, Hair is taking on his newest venture as president and chief executive officer of Black News Channel (BNC).
BNC is an independent, minority-owned and operated television network, providing 24/7 cable news programming created by people of color for people color. Its mission is to provide intelligent programming that is informative, educational, entertaining, inspiring and empowering to its African American audience.
What made you decide to join Black News Channel?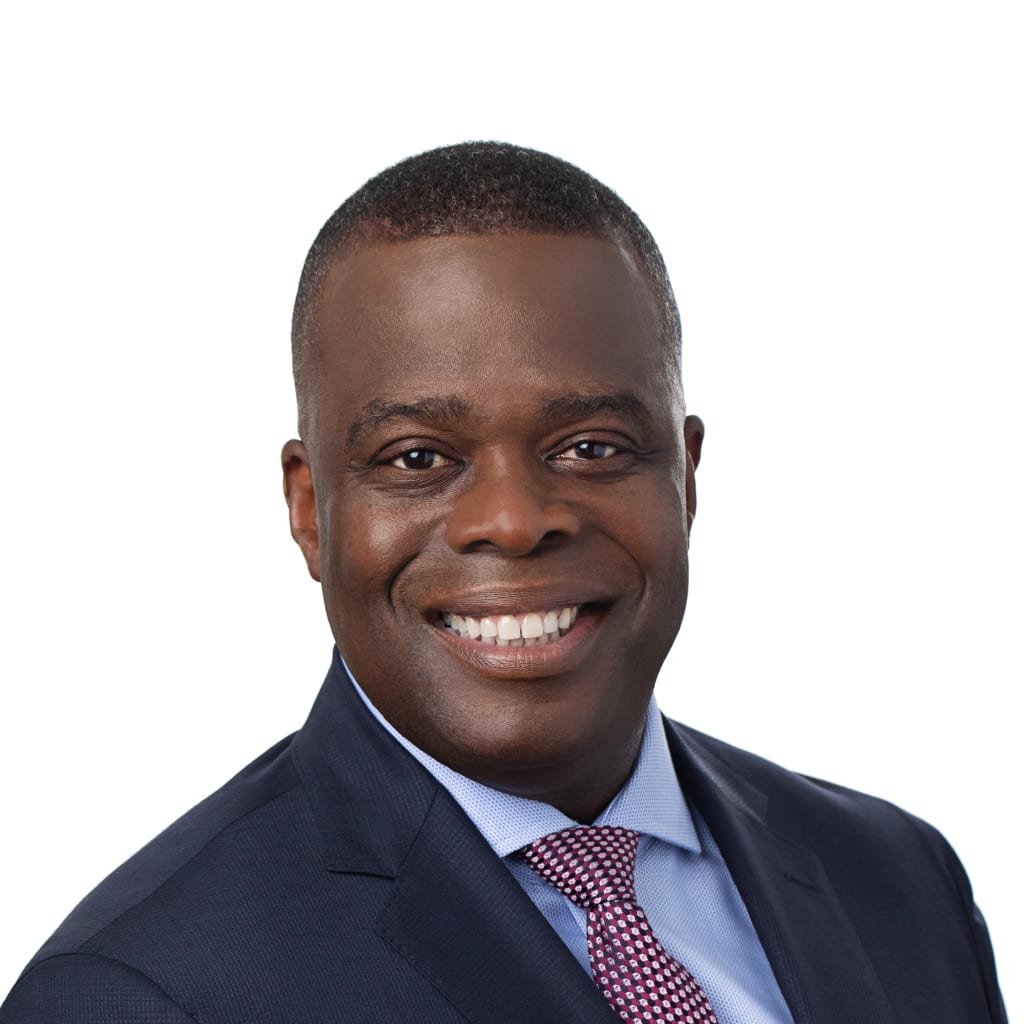 I was ready for a different challenge, though I didn't know what it was. I fully expected to take a six to 12-month sabbatical from my previous position with NBC Sports. I've done this once before in my career when I earned my MBA. I highly recommend sabbaticals if you can do it. I received a call in January from a colleague and friend who asked me to come help him launch the Black News Channel. BNC presents a unique, and what could even be called a transformational, opportunity not only for the Black community but for our nation.
A 24/7 network committed to presenting the news from a culturally specific perspective representing the diverse views of the Black community is historic. BNC can help bridge the gap in understanding what the Black community has contributed to our country's development, it's history and its culture by not just telling the same stories as the other news channels, but telling the stories that are unique to us that are not often told. And we can contribute to a deeper and wider relationship not only with other segments of our population, but amongst ourselves.
Black people, Brown people, people of color and a subset of white people who feel responsible and are trying to gain an understanding of the Black reality, want to hear our stories.
What impact are you hoping to have on BNC?
I am hoping that I can bring my diverse combination of corporate, leadership, production, media and journalistic skills to help BNC move from a start-up news channel to become a full-blown and successful news network that becomes a ubiquitous member of the broadcast news community, watched not just in the United States but globally. There is a major need for a network like BNC to tell our stories, to share our perspectives and to help our viewers make informed decisions on the issues of the day.
What made you decide to go back to school and pursue an MBA?
I learned two valuable lessons that I hope those reading this article will take away: hard work and education. I worked hard and began to advance in my career. But hard work was not enough for me and would only take me so far in such a competitive field. I received my journalism degree from FIU. It served me well and allowed me to work in the best news laboratory in the country, the City of Miami. But I wanted to do even more. I wanted to understand the business side of journalism.
And, in order to grow to the next level where I could have the most influence and effect in my field, I needed to get a degree in business. I wanted to better understand return on investment, compound annual growth rate and economic models. The combination of my practical experience as a producer and manager helped me understand the mechanics of how stories are organized and make it on the air. My degree in journalism laid the foundation for understanding how stories are created. And my degree in business gave me an understanding of how it all comes together on the corporate side and the decisions that need to be made to make the business grow.
What were some of your favorite aspects of the different positions you've held over the years? And what are some stories that you've covered throughout your career that stood out to you the most?
I moved up and around quickly. Some would say that I moved too much or too fast, but I wouldn't have changed a thing. Each time I moved to a new city or a new company, it was a move up in my career. I put my career in hyper-drive because I was exposed to so many different aspects of our country and so many different approaches to practicing journalism. Covering politics in Chicago, immigration in Miami, urban economic challenges in Baltimore and the entertainment industry in Los Angeles prepared me well. I've seen a lot.
I enjoyed my time on the content creation side. My favorite stories to cover are big weather stories. Most times you know it's coming so you can prepare, but there's a level of unpredictably on the actual impact. I also thoroughly enjoy covering politics. I'm a bit of a history buff so it's fun to take the events of today and apply them through a historical lens. You have to wonder what famous figures in history would say about the current state of our country.
What are you most looking forward to with this new role?
I am looking forward to helping BNC become a transformational news network with a national as well as a global presence. We want to become an indispensable multi-platform source of news and information not only for our community, but for those around the world who are interested in Black perspectives and insights.
I have been quite fortunate in my career to have had people in my life who recognized my work ethic, discipline, talent and intellectual curiosity. I want to provide that same level of encouragement to the next generation of journalists.