Analysis by Brandon Tensley, CNN – Washington (CNN) – For Black Americans especially, Tuesday's vote is one of the most consequential in the country's history. And for good reason.
President Donald Trump and Democratic rival Joe Biden's radically different visions of America aren't the only things on the ballot. Fundamental rights are subject to the vote, too, more than half a century after the struggle for Black freedom.
America is at a time of crisis
: a nationwide reckoning on race, police brutality and what justice looks like, a crippling pandemic and an increasingly economically divided citizenry.
Despite the protests that jolted the country throughout the summer in the wake of the police killings of Breonna Taylor and George Floyd and the 
current unrest in Philadelphia
 following the police shooting of a Black man, Walter Wallace Jr., Black Americans are among those showing up at the polls in 
record numbers
.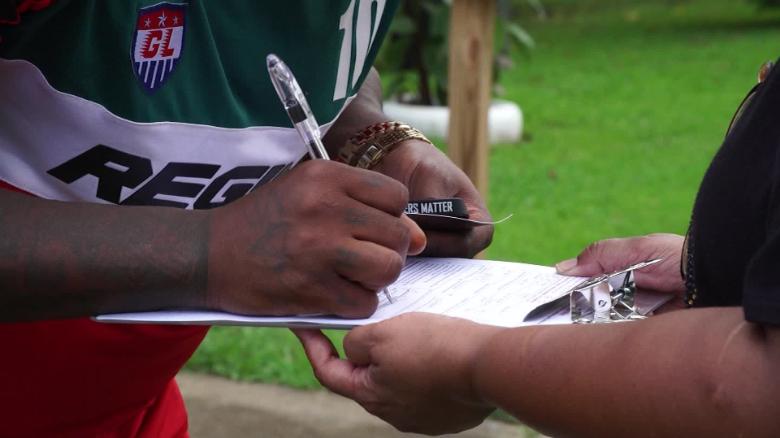 "Ordinary people with extraordinary vision can redeem the soul of America by getting in what I call good trouble, necessary trouble. Voting and participating in the democratic process are key," the congressman and civil rights lion 
John Lewis wrote in a New York Times op-ed
 printed after his death in July. "The vote is the most powerful nonviolent change agent you have in a democratic society. You must use it because it is not guaranteed. You can lose it."
Trump has spent months trying to delegitimize the electoral system and he has threatened lawsuits against states well before Election Day. Biden, the Democratic presidential nominee, has urged voters to create an outcome so unassailable that Trump can't steal a second term via litigation before a Republican-friendly Supreme Court.
Tuesday's contest isn't a mere duel between two parties. It's a battle between two categorically different approaches to governance. The Democrats want to mobilize as many voters as possible; the Republicans — the political minority — want to go in the exact opposite direction.
"When you balance the harms, you've got to weigh in favor of that — in counting the votes," Judge Andrew Hanen ruled after a nearly three-hour hearing.