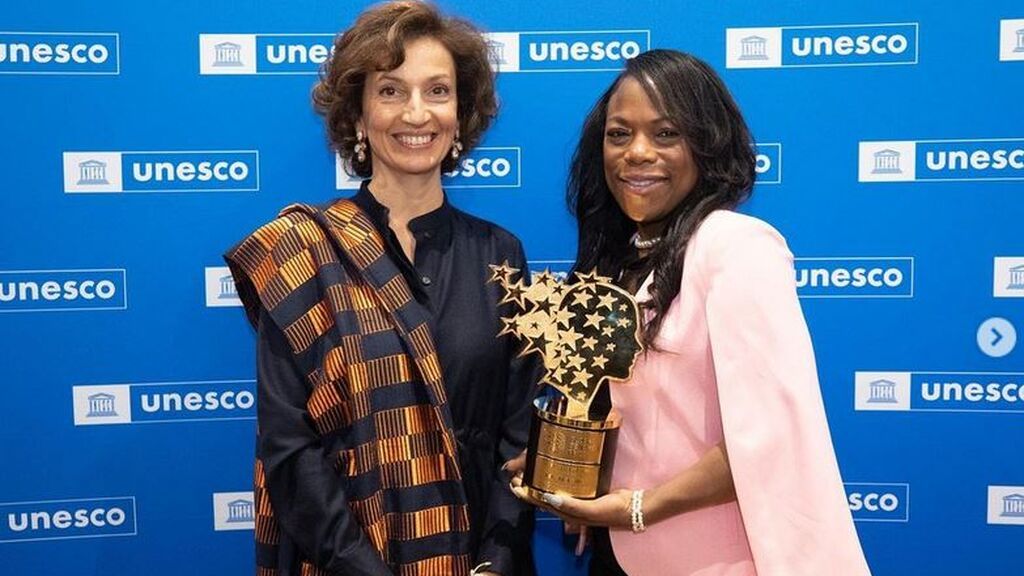 A teacher from Maryland has won the Global Teacher Prize.
Keshia Thorpe, 42, who teaches at International High School at Langley Park in Bladensburg, Maryland, will be awarded the $1 million Global Teacher Prize, which is presented every year to a teacher who has made an outstanding contribution to their profession.
"Education is a human right, and all children should be entitled to have access to it," Thorpe said in a pre-recorded video message during an online broadcast from the United Nations Educational, Scientific and Cultural Organization's (UNESCO) headquarters in Paris.
She continued, "Every child needs a champion, an adult who will never ever give up on them, who understands the power of connection and insists they become the best they can be. This is exactly why teachers will always matter."
Thorpe, who is originally from Jamaica, was selected from more than 8,000 applicants and her advocacy for students is impressive. NBC News reports she restructured her 12th grade English curriculum to make it culturally relevant to her students. Thorpe helps students with college applications and financial aid. Along with her twin sister, Dr. Treisha Thorpe, she co-founded the nonprofit U.S. Elite International Track, which assists student-athletes around the world to pursue higher education scholarships. Thorpe and her sister have helped over 500 students receive full track and field scholarships.
Thorpe told NBC News, "When I think about the students and how much their parents are sacrificing for them just to have an equitable education, it reminds me so much of my own journey. And so that's why I go so hard for my students — because my story is their story."
The Global Teacher Prize is presented annually by the Varkey Foundation, which is based in the U.K.