(Source: www.flcourier.com) – Editor's note: This commentary is provided by the Medical Marijuana Education and Research Initiative (MMERI) of Florida A&M University.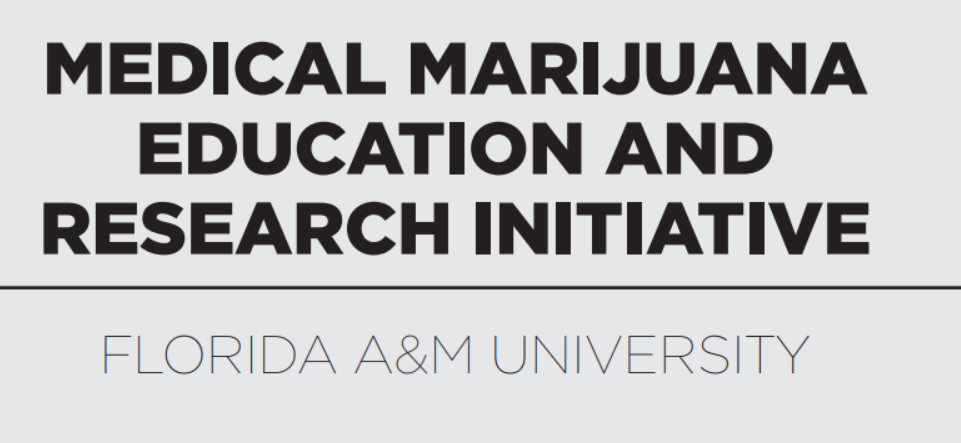 Marijuana has long been a target of condemnation in Black churches. And for good reason: pastors have seen how the racially biased enforcement of marijuana laws has impacted their communities and congregations.
Blacks are nearly four times more likely than whites to be arrested for related offenses, even though both races share similar usage rates, and serve time for related convictions at a greater rate than their White counterparts.
But three Black pastors in Florida reflect a national trend in changing attitudes toward cannabis, particularly its legal use for medicinal purposes.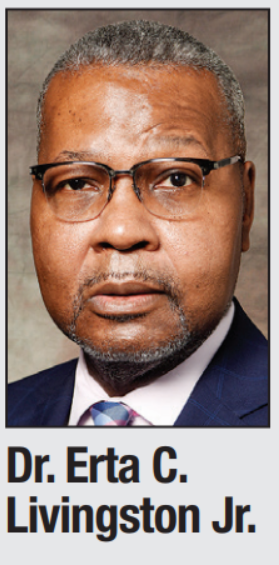 Dr. Erta C. Livingston Jr., Pastor Leo Stoney and Dr. Lonnie Davis Wesley III, all support medical marijuana as a physician-authorized treatment, saying its use is no different than taking any prescribed drug. The church leaders also share common ground on the subject of legalizing recreational marijuana as a legal drug in Florida.
Dr. Livingston is the Senior Pastor of the Church of God by Faith #1 in Gainesville and Director of Patient Services for UF Health Jacksonville. In the latter position he oversees chaplains, interpreters and other patient services.
A Pentecostal pastor with 40 years of experience, Dr. Livingston takes a hardline approach to marijuana but makes an exception when it's used medicinally to treat people in pain. Working in hospitals changed his perspective, he said.
"I see pain every day, and I see people trying to get relief from pain. I lay hands on them, I do all the spiritual things I need to do, but sometimes the pain continues. So, in a compassionate way, I want to support whatever it takes to relieve pain. I want to support them in that as long as it's legal," Livingston said.
"If medical marijuana is prescribed by a doctor, you have my support. I'm not going to put you on the altar and send you to hell."
Pastor Stoney of The MaxOut Church in Melbourne added, "This is definitely a taboo topic because we are pastors, right? Like, what are you all even talking about? Don't you believe in prayer?"
Melbourne continued, "Well, I go back to this. If there's medicine for cancer —there's medicine for COVID now — and there's medicine for everything else, why can't there be a medicine prescribed by a doctor that has been tested and proven to make someone in pain feel better?"
Chronic nonmalignant pain" caused by a qualifying medical condition can be treated with medical marijuana under Florida law. Go online to
https://knowthefactsmmj.com/
 for more information on qualifying conditions and other facts about medical marijuana treatment in Florida.
Not the church's business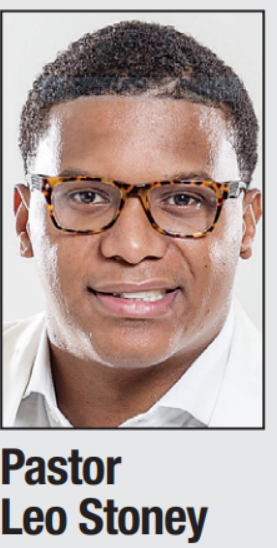 Dr. Wesley has spent 16 of his 24 years in the ministry as pastor of the Greater Little Rock Baptist Church in his hometown of Pensacola, and he serves on MMERI's External Advisory Council.
He said congregants really shouldn't concern themselves with a church's position on medical marijuana.
"It isn't the church's business what medicine your doctor has prescribed for your medical care," Wesley stressed. "Do what you have to do medically to help you have a better quality of life."
The pastors all agreed that education about medical marijuana was key to their acceptance of the drug.
"As I learned about medical marijuana, I became more open and I didn't allow my background or my upbringing to isolate me from knowing more," said Pastor Stoney.
"The scripture says, 'My people are destroyed because of a lack of knowledge,'
which also means we formulate opinions and thoughts that aren't based in anything. So, we've got to evolve our thinking."
On the topic of recreational marijuana, all three voiced reservations on legalizing it regardless of whether that's done by the state or federal government.
Don't legalize yet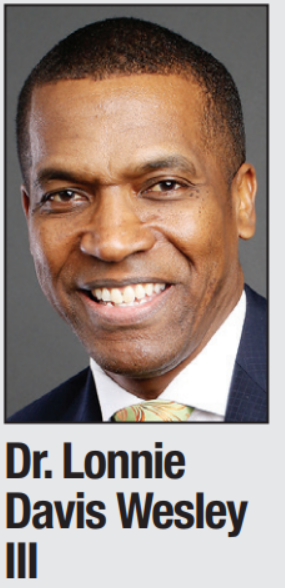 "I wouldn't want to legalize something that could cause havoc to families and relationships," said Dr. Livingston.
While Dr. Wesley could see legalization as a step toward ending the discriminatory enforcement of marijuana laws, his belief that "weed" is a gateway drug poses a high hurdle he isn't ready to clear.
"You know, that's just how a lot of people get started into drugs," Wesley said.
"The cocaine user started with weed. The crack user, I think, will say I started with the joint, so it's just a heavy subject that we cannot jump into. We have to really do serious due diligence and weigh the pros and cons."
"I totally agree with my colleagues," said Pastor Stoney. "We're already a disenfranchised people, so I think we have to be a little bit wiser before we jump the gun on this."
Visit bit.ly/MMERI_Religion_Forum to watch MMERI's Conversations on Cannabis Virtual Forum featuring Reverend Lonnie Wesley (Greater Little Rock Baptist Church), Pastor Leo Stoney (MaxOut Church), Elder Doctor Erta Livingston (Church of God by Faith #1 in Gainesville) on YouTube. For more information on medical marijuana, visit MMERI's website at http://mmeri.famu.edu.