Miami Times Staff Report – (Source: www.miamitimesonline.com) – A congressional nominating commission chose three finalists to be considered by President Joe Biden for the vacant U.S. attorney's job in the Southern District of Florida, and Markenzy Lapointe, a Haitian American lawyer from Miami, is among them. The 250-lawyer office, one of the busiest in the country, extends from Fort Pierce to Key West.
"Markenzy Lapointe, is supremely qualified … he is also a local boy who made it out of Liberty City to the height of success in downtown towers across the country, making a literal transition from the streets to the suites, said Miami political consultant Christopher Norwood. " This is an historic moment, and I'm hopeful that President Biden and the U.S. Senate will do the right thing and nominate and confirm Markensy Lapointe."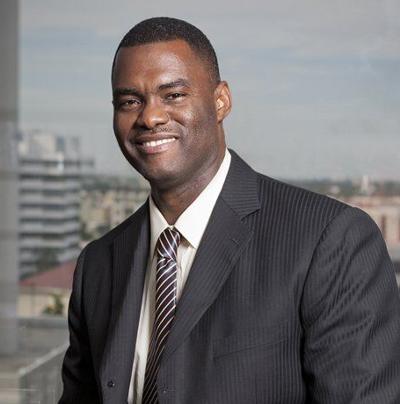 The highly anticipated appointment follows scandal around Alex Acosta, former South Florida U.S. attorney and FIU College of Law dean, who in 2017 become Labor Secretary in the Donald Trump administration and then abruptly resigned in 2019 shortly after new details in the Jeffrey Epstein case came to light.
In February of 2019, U.S District Judge Kenneth Marra ruled Acosta's office violated the rights of Epstein's teenage victims by failing to reveal they had
dropped plans to prosecute the billionaire
 on dozens of federal charges in connection with the girls' claims that he paid them for sex at his Palm Beach mansion.
In a blistering 33-page ruling, Marra meticulously and methodically detailed the numerous steps federal prosecutors took to hide the agreement from more than 40 young women who claim Epstein paid them for sex when they were as young as 14.
Acosta and other federal attorneys met regularly with Epstein's high-powered legal team to fashion a non-prosecution agreement in 2008, Marra said.
The current acting U.S. attorney for the Southern District of Florida is Juan Antonio "Tony" Gonzalez. The career prosecutor has been an assistant U.S. attorney in South Florida since 1998 and assumed the role on March 28, 2021.