Disappointed after not getting into the college he applied for, Maurice Bell said he lost some of his motivation for higher education.
Then Bell — who would be graduating from Lee High School — received a phone call from his 5000 Role Models of Excellence mentor that brought everything back into focus.
He, along with five other of his peers in the mentoring program, had qualified for a full academic scholarship to Tennessee State University, a historically black university in Nashville, TN. This
Presidential scholarship not only covered the cost of tuition, but also room and board, meals, and summer learning programs.
"I knew that this was a once-in-a-lifetime opportunity," Bell said. "Not only has this scholarship boosted my motivation for college, I know that later on down the road that attending an HBCU will help pave the way for my future."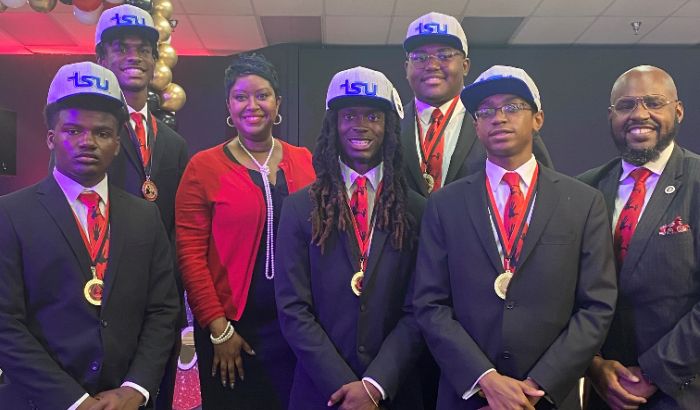 Scholarship recipients were eligible based on their GPA, which needed to be a minimum of 3.8, and active participation in the Role Models program, a mentoring program designed to pair adult male mentors with minority male students in grades 3-12, at select schools within the district.
Bell, who graduated in the top 16% of his class and was also active in the National Honor Society, said joining the 5000 Role Models helped mold him into the individual he is today.
"I have learned from my time of being with the 5000 Role Models of Excellence is that anyone can become a leader, and also that we can break the stereotype that society puts on young black men," said Bell.
Bell joined Presidential scholarship recipients throughout Florida on Sunday, June 27 in a special ceremony in Miami where they officially accepted the award.
Scholarship recipients from Duval County Public Schools are:
Zachae'us Backey/ First Coast High School
Maurice Bell/ Robert E. Lee High School
Ray Bolden, III/ Westside High School
Emarre Campbell/ Samuel Wolfson High School
Quamane Graham/ Westside High School
Christian McNair/ William M. Raines High School
Visit the 
5000 Role Models
 webpage to learn more about the program and for a list of the participating schools.