By Marcus Bright – (Source: www.miamitimesonline.com) – The worlds of police officers and young men of color can seem oceans apart, even when they are in the same city. There is a divide that has existed for generations between these two groups. The disconnect is reflected in the massively disproportionate arrest data for males of color that resulted in a devastating pandemic long before anyone had heard of COVID-19.
The divide was especially highlighted in the aftermath of the killing of George Floyd by former Minneapolis police officer Derek Chauvin on May 25, 2020. The graphic video of the officer kneeling on Floyd's neck for eight minutes and 46 seconds rattled the conscience of the nation.
As the challenge of police and community relations took center stage nationally, one of the best practices for collaboration between law enforcement from Miami-Dade and Broward counties and young men of color in South Florida took on added significance. It was the 5000 Role Models of Excellence Project Police and Youth Conference, moved outdoors due to the coronavirus.
The dropout prevention and mentoring program, founded by Congresswoman Frederica Wilson in 1993, held the event at Hard Rock Stadium. In a poignant show of solidarity, police officers, Dolphins players, Dolphins head coach Brian Flores and Hall of Famer Dan Marino all took a knee with students for eight minutes and 46 seconds, while the names of Black men killed by racial or police violence were called out loud.
It sent a powerful message to South Florida and the nation about how police officers and young men of color can operate harmoniously. That same day, Miami-Dade Police Director Alfredo "Freddy" Ramirez announced a ban on chokeholds in the county.
This year, the conference will be held virtually on March 17, and serve as a reminder of how critical, deliberative approaches like these can help eliminate the divide that in too many instances separates police from young men of color.
Participating officers and students actively work to gain a better understanding of each other. The young men learn how to act during interactions with police and how to avoid behaviors that may lead to arrest and incarceration. In addition to cultivating a level of mutual respect, the annual event has for more than 25 years provided a safe space in which to have what can be uncomfortable but necessary conversations about how each group can improve and see the humanity in each other.
During role-playing scenarios, the young men develop a greater level of appreciation for the dangers that police officers face and the students are able to present themselves as the multilayered people that they are, as opposed to a criminalized stereotype.
The avenues of communication that exist between law enforcement officers from several different departments across South Florida and 5000 Role Models students is unique and creates opportunities for dialogue that may not otherwise take place.
This is a key component of empowering individuals and collectives to better use their discretion in proactive and productive ways. One of the most powerful forces in the lives of men of color has been the discretion of individual officers. They have the power to decide whether or not one has no association with a particular incident, is warned, arrested, injured or killed. Regardless of any legislation passed, policy is shaped on the ground by individual officers. The cumulative impact of their discretionary action is what has led to the disproportionate effects of policing and criminal justice on men of color.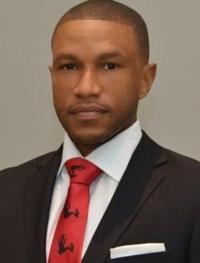 Marcus Bright, Ph.D., is a district administrator with the 5000 Role Models of Excellence Project. He has previously served as director of student affairs at City University of New York Medgar Evers College, student-athlete academic coordinator at Florida International University, and director of outreach and program development in the Miami-Dade County Public Schools Office of Educational Equity, Access and Diversity.