(Source: www.bbc.com) – The NFL has said it will stop settling concussion lawsuits using a race-based formula that assumes black players have a lower level of cognitive function.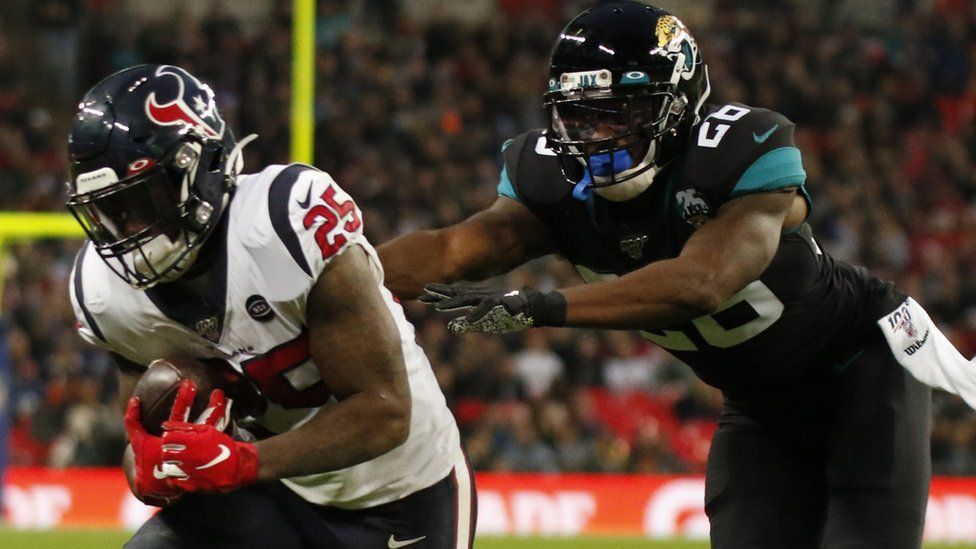 America's top-flight football league also pledged to review previous brain injury claims that have been settled via the practice known as race-norming.
Two black players filed a civil rights lawsuit over the practice.
One black player involved in the litigation called the policy "classic system racism".
More than 2,000 former NFL players have lodged dementia claims, but fewer than 600 have received compensation.
Lawyers say more than half of NFL retirees are black.
Attorneys have requested details on how NFL brain injury payouts have been apportioned along racial lines, but are yet to receive any details.
Two former black players, Kevin Henry and Najeh Davenport, who were refused payouts under a $1bn (£0.7bn) NFL compensation scheme for brain injuries, launched a civil lawsuit over race-norming.
But the judge dismissed the lawsuit in March and ordered the NFL and the main lawyer for the compensation scheme to negotiate a settlement.
She also took the unusual step of calling for a full report on the racial bias allegations.
In its use of race-norming, the league compares a given player's cognitive test scores with the supposed norm for his demographic group. Under the methodology, black players are assumed to possess a lower level of cognitive function than the average white player.
But attorneys say the standard means that in order to qualify for compensation, the average black player must demonstrate a greater level of cognitive decline than a white counterpart.
Ken Jenkins, a retired black player supporting the litigation, told the Hill: "
This is classic systemic racism.
 Just because I'm black, I wasn't born with fewer brain cells."
The NFL has said its adoption of the racial norming standard was not mandatory and doctors participating in the compensation programme had the freedom to choose whether or not to apply it.
Several clinicians, however, have disagreed, saying the programme manual did not indicate any such flexibility.
The NFL has also previously appealed against some injury claims from black players whose cognitive scores were not adjusted for race.
In a statement released on Wednesday, NFL spokesman Brian McCarthy said work was continuing to "help identify alternative testing techniques."
"Everyone agrees race-based norms should be replaced, but no off-the-shelf alternative exists and that's why these experts are working to solve this decades-old issue," he said.
Race-norming was first established in the 1990s in recognition of how socioeconomic factors affect a person's health and was soon used to make dementia payouts.
But critics say the small sample of black people in San Diego, California, who took part in the initial study by psychiatrist Robert Heaton, did not fully represent black people in the US then or today.
The allegations of racial discrimination come amid a social justice campaign from football's leaders.
Last year, the league committed $250m over a decade to social justice initiatives, with NFL commissioner Roger Goodell making forceful statements for the first time on police violence towards black Americans.
The NFL has received years of criticism since former San Francisco 49ers player Colin Kaepernick remained unsigned after taking a knee during pre-game renditions of the national anthem in 2016, in a protest against racism.