JACKSON, Miss. — A Jackson State University student is hoping his new invention will help fight lead problems in drinking water.
Lamonte Pierce patented an innovative straw that he said successfully filters lead and other contaminates from drinking water. Pierce said he created the Cleanstraww because he got tired of getting boil-water alerts from the city of Jackson.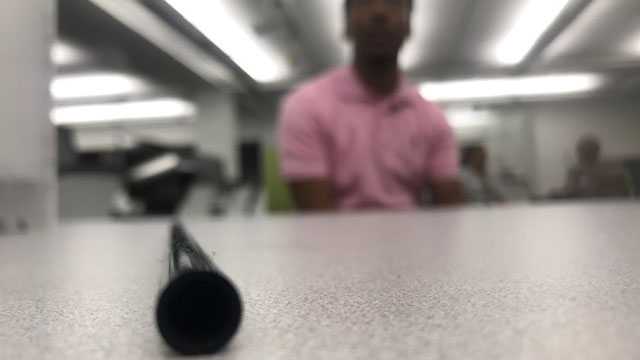 "Every time I look around, there is a boil-water alert. Matter of fact, when I woke up (Friday) morning to take a shower, the water was coming out brown — literally muddy, sludge brown," Pierce said. "Imagine having to drink something like that. You shouldn't have to go out and buy water when you have it flowing through your house."
Walmart, the world's largest retailer, offered Pierce a vendor contract to supply 4,000 stores with his filtration straws. Pierce said he hasn't accepted the offer, but hopes to sell his Cleanstraww in major stores soon.
For more on the original article visit: https://www.wapt.com/article/jsu-student-invents-straw-that-filters-lead-from-drinking-water/28873664