(Source: www.miamitimesonline.com) – Miami-Dade County's midnight curfew will be lifted next week as of April 12, according to Mayor Daniella Levine Cava. Speaking at a news conference Monday, she said the decision was made as the county's positivity rate continues to trend downward and vaccine availability increases.
"We considered all of the available data, including the 14-day positivity rate, and also hospitalization from COVID and death rates," Levine Cava announced. "These have all declined significantly as vaccination for the most vulnerable has expanded and our overall vaccination program has progressed."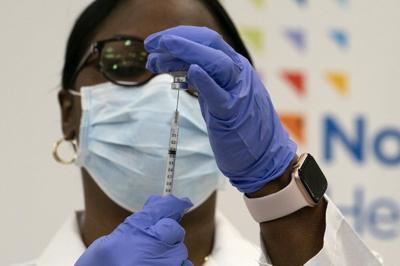 The mayor said around 72% of people aged 65 and older have been vaccinated in Miami-Dade, with more than 800,000 receiving at least one dose. On Tuesday, the state's positivity rate decreased from 7.34% to 6.89%, according to data from the Florida Department of Health.
Meanwhile, as of Monday, every adult in Florida is now eligible to get the COVID-19 vaccine. Gov. Ron DeSantis announced the measure last week, saying the state has made significant progress in vaccinating seniors and it was time to expand criteria.
Those who are at least 18 years old are eligible to receive the Pfizer, Moderna or Johnson & Johnson vaccines. Those who are 16 and 17 years old qualify for the vaccine, as long as they receive the Pfizer brand. A parent or guardian will need to accompany their teen and bring documents that show proof of their age, such as a birth certificate or a current passport. Requirements may differ by site.
In other news on the vaccine front, President Joe Biden moved up the deadline for states to make the vaccine available to all adult residents. He had previously called for expansions to be done by May 1. The president's new deadline is April 19.
Local pharmacies currently offering the vaccine include Publix, Navarro Discount Pharmacy, CVS y más, and some Winn-Dixie, Fresco y Más, Walmart, Sam's Club and Walgreens locations. More information can be found on each store's website.
County-run sites include Zoo Miami, Tropical Park and the Homestead Sports Complex. State-run sites include Hard Rock Stadium in Miami Gardens and loanDepot park (formerly Marlins Park) in Little Havana. Miami-Dade's first and only federally supported site is Miami Dade College's North Campus. Additionally, hospitals offering the vaccine include Jackson Health System and Baptist Health.
You can preregister for an appointment through the state-run website, MyVaccine.fl.gov, or by calling 888.499.0840.