BY KELLY CORBETT – "I live and work in TriBeCa and have on occasion been mistaken for either cleaning staff or a nanny whilst visiting job sites. "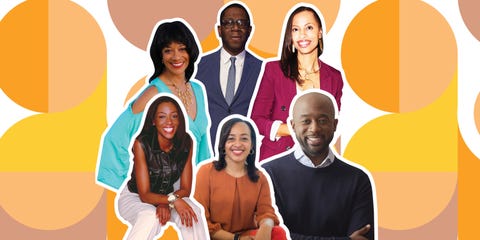 What does skin color have to do with making great art? Absolutely nothing. Yet for years, Black artists and designers have struggled to get eyes on their work, been passed over for opportunities, and made to feel like there isn't a spot for them at the table. Associations like the Black Artists + Designers Guild (BADG) and Black Interior Designers Network (BIDN) have been tasked with promoting Black creatives and fostering a sense of community when the larger design industry didn't. As recent protests stemming from the murders of George Floyd, Breonna Taylor, and more at the hands of police have led the country to reckon with its systemic racism, many in the design community have spoken out about how this racism exists there—and what many white allies don't understand.
In an effort to promote a better understanding, we asked over 30 Black designers to share their experiences, feelings, and thoughts on the current state of the design world. Here's what they had to say.
Note: Responses have been condensed for clarity; emphasis added.
"Being successful in the high-end design sector is a tricky world to navigate. I've always wanted to be judged for my work, and not the color of my skin. Mentors told me that if my business has a more well-rounded appearance, it will be more palatable to all audiences. This often has meant hiring a larger ratio of non-Black employees, so not to scare off potential clients or companies that wanted to work with me, but may feel that my brand is for 'Blacks only.' Obviously, as a Black man, this narrative is very frustrating. If a designer of color has all Black employees, the company is deemed a "Black business" and hence, not diverse. On the flip side of that, a designer who isn't of color can have a business with no Black representation and no one says anything. That's the default. At times it can feel like an uphill battle."
"I participate in several designers show houses, and have had some rough encounters. More than once show house attendees have casually asked me where the restroom is making the assumption that I was an employee rather than one of the designers. Recently, I participated in a very well-known event in NYC where I designed a vignette, and a donor came up to me to ask for another glass of champagne. All of these things bottled up in one are extremely frustrating, but as Black designers, we've been taught to continue to smile, be gracious and keep it to yourself if you want to be successful and not end up on a blacklist. Even writing this right now it's scary because I feel like that could potentially happen."

A 2020 Next Wave designer, Mikel Welch is also a TV star; he is current co-host of Murder House Flip on Quibi, and former host of Trading Spaces. But before his TV debut, Welch was advertising his design services on Craigslist, charging clients less than a piece of furniture.
For more info: https://www.housebeautiful.com/lifestyle/a32759409/black-designers-talk-racism-design-industry/