A new workspace called "The CoWerk Space" is coming to the First Coast. Women at Werk founder, Stephanie A. Jones, knows the difficulty in finding a space that meets a diverse set of small business needs and has planted her coworking vision in Downtown Jacksonville. Stephanie firmly believes "she who wants friends must first show herself friendly". Women at Werk has been showing itself friendly in Jacksonville since 2017 by serving a unique community of women seeking to develop meaningful connections, launch a small business, and/or
improve their work life balance. Following a series of large-scale networking events and an annual empowerment conference the organization has expanded its commitment to female founders by
making downtown Jacksonville its new home.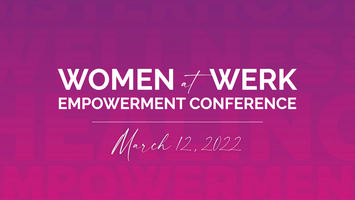 The CoWerk Space is seeking to cultivate a culture of community by giving locals a variety of amenity options. This illustrious space supplies a multitude of resources for women to engage with. A photography studio, shared workspaces, private offices, conference rooms, event space and more are all housed within The CoWerk Space. While using its amenities, you will also find a network of local women with like-minded goals. Being the 2nd Black owned, woman owned space of its kind. The CoWerk Space looks to provide a fresh outlet for women in business and provide a platform for visibility and partnership. Stephanie believes that The CoWerk Space will appeal to ladies in Jacksonville that are looking to connect socially and professionally. Stephanie wants us to "think of it as a physical space that nurtures collaboration over competition".
The CoWerk Space uniquely offers options to rent its amenities for one day or up to a full year. Membership for coworking begins with options for virtual office services.   Along with this new "Werk" space members will have the opportunity to build within the Women at Werk "NetWerk". This includes women-owned business advertising, educational workshops, monthly networking opportunities, and access to their annual empowerment conference which is set to take place in March of 2022. Located next to local coffee shop Urban Grind, you can find The CoWerk Space located within Women's at Werk's home at 45 West Bay Street, Jacksonville, Florida 32202, Suite 103A. The photography studio is now open for reservations!
About Women at Werk: Women at Werk is a woman's networking, empowerment, and mentoring organization. Originated in Jacksonville, FL, Women at Werk has a mission to empower, educate, and equip women with the knowledge and tools to close the gap between their current and best self.